SABBATH (SATURDAY), SEPTEMBER 22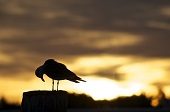 PRAYER BAND: 9:15 AM CT
Everyone is invited to join together in the Junior Room to pray for the presence of the Holy Spirit in our Sabbath School.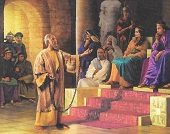 SABBATH SCHOOL: 9:30 AM CT
Adult Sabbath School
The Book of Acts
Lesson 12: Confinement in Caesarea
We also have classes for children.
FEATURED DIVISION: Northern Asia-Pacific Division
Territory: China, including Hong Kong, and Macao Special Administrative Regions, Democratic People's Republic of Korea, Japan, Mongolia, Republic of Korea, and Taiwan; comprising the Japan, and Korean Union Conferences; the Chinese Union Mission; the Taiwan Conference; and the Mongolia Mission.
Statistics (June 30, 2017): Churches, 2,195; membership, 721,424; population, 1,625,230,000 (online statistics).
 

CHURCH SERVICE: 11:00 AM CT
Pastor Mike Foraker and Geraldine will be with us for the worship hour and fellowship meal.  The morning offering will be for Kentucky-Tennessee Advance.
PRAYER BAND
FELLOWSHIP MEAL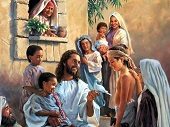 ADVENTIST YOUTH / MISSIONARY VOLUNTEERS: 1:30 PM CT
---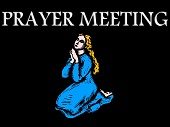 PRAYER MEETING: TUESDAY, SEPTEMBER 18, 7:00 PM CT
The Great Controversy
Chapter 29: The Origin of Evil
---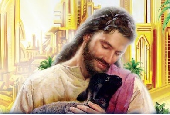 UNDERSTANDING LAST DAY EVENTS: FRIDAY, SEPTEMBER 28-SUNDAY, SEPTEMBER 30
We will be hosting an Understanding Last-Day Events Seminar with Tim Saxton, Vice-President of White Horse Media Ministry.  Pastor Saxton's messages will be on The Believer's Saving Relationship with Christ, Sacrifice of Christ, The Character of Christ, and Last-Day Prophecy Associated with End-Time Events.