SABBATH (SATURDAY), JANUARY 19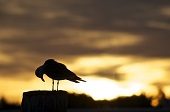 PRAYER BAND: 9:15 AM CT
Everyone is invited to join together in the Junior Room to pray for the presence of the Holy Spirit in our Sabbath School.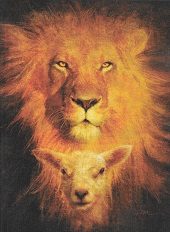 SABBATH SCHOOL: 9:30 AM CT
Adult Lesson Study: The Book of Revelation
Lesson 3: Jesus' Messages to the Seven Churches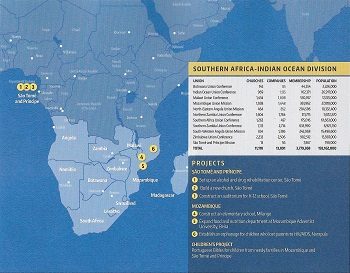 FEATURED DIVISION:
SOUTHERN AFRICA-INDIAN OCEAN DIVISION
Territory: Angola, Botswana, Comoros, Lesotho, Madagascar, Malawi, Mauritius, Mayotte, Mozambique, Namibia, Reunion, Saint Helena (including Ascension, and Tristan da Cunha), Sao Tome and Principe, Seychelles, South Africa, Swaziland, Zambia, and Zimbabwe; comprising the Botswana, Indian Ocean, Malawi, Northern Zambia, Southern Africa, Southern Zambia, Zimbabwe Central, Zimbabwe East, and Zimbabwe West Union Conferences; the Mozambique, North-Eastern Angola, and South-Western Angola Union Missions; and the Sao Tome and Principe Mission.
Statistics (June 30, 2017): Churches, 11,110; membership, 3,779,368; population, 203,722,000 (online statistics).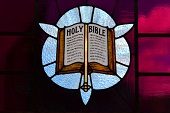 CHURCH SERVICE: 11:00 AM CT
Alberto Mercado will be our speaker.
PRAYER BAND
FELLOWSHIP MEAL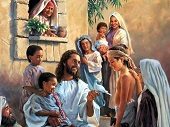 ADVENTIST YOUTH / MISSIONARY VOLUNTEERS: 1:30 PM CT
---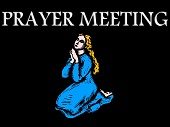 PRAYER MEETING: TUESDAY, JANUARY 15, 7:00 PM CT
---
---